Kanna Lakshminarayana's meeting with Prime Minister Narendra Modi has more to say and read between than what it appears to be. A state party chief meeting Prime Minister one-on-one is something out of the blue. And quite strangely, none of the party leaders from the state too accompany him. This certainly indicates that this is not Kanna's move to meet Modi but the other way around. It is quite evident that Modi has summoned Kanna to meet him and it is reliably learnt that he was given a task to complete.
While this has yet again added to the ongoing speculations that Modi is acting like a politician than a Prime Minister of the country.

After meeting Modi, none other than Kanna on record stated that Modi told him to corner Chandrababu. Definitely, this is not what a Prime Minister of the country tells his party leader to corner Chief Minister of a state. What kinda message is Modi giving to the democratic country?

Keeping the above aside, BJP has now begin its game in AP. After TDP shocked BJP by quitting NDA much before than it expected and started its war against BJP, the latecomer BJP is now beginning its game. Below is going to be the strategy of BJP's AP unit.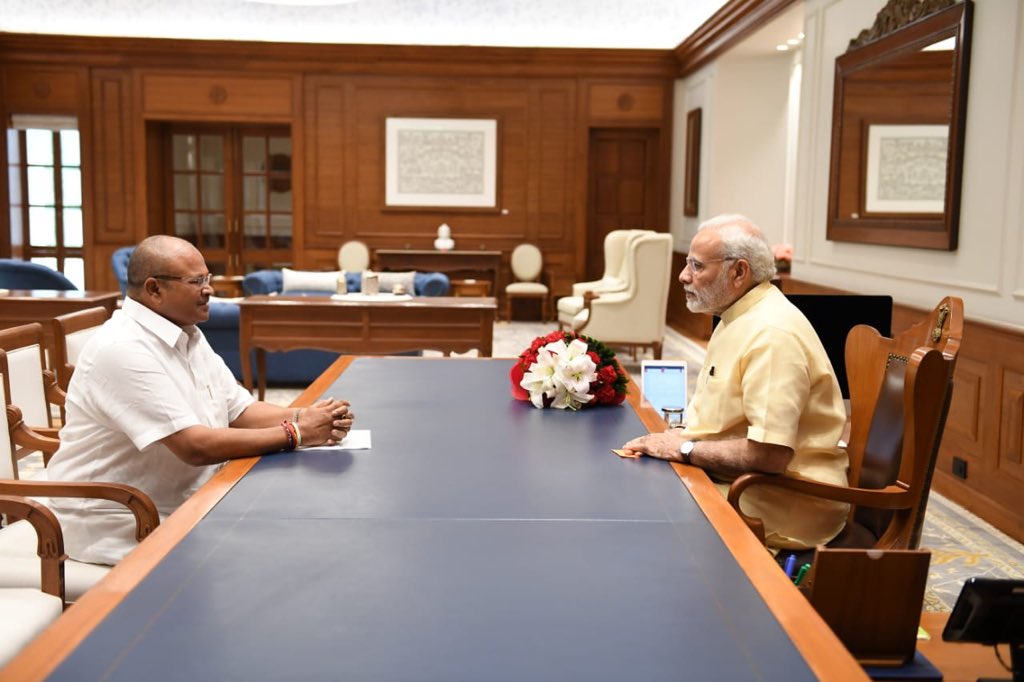 BJP has now adopted a 3 point formula for Andhra Pradesh.

Point 1 :
Corner Chandrababu Naidu and AP state government to the core. Blame them totally for every other reason. Target them politically and defame them publicly. The single-point agenda of BJP is to dethrone Chandrababu in 2019.
Point 2 :
Take the centre's public schemes into people. As per Modi and BJP, Centre has kept 85 per cent of its bifurcation promises and want to publicize that it would also "do" remaining 15 per cent. BJP to soon launch 'Intintiki BJP', door-to-door public campaign along with its pamphlets on the list of Centre's funds to AP through various schemes and many more.
Point 3 :
Join as many as leaders from other political parties. Invite political leaders from other parties to join BJP in AP.
PS :
The moot question is are there any takers for BJP. Given that there is a strong public sentiment against BJP and huge negative riding against it, can they able to do their door-to-door campaign? Let's wait and see.